View of the Shiseido Forest Valley and HSBC Rain Vortex from Changi Airport Terminal 1
Upon setting foot into Jewel, visitors are greeted by the majestic 40-metre HSBC Rain Vortex, the world's tallest indoor waterfall.
The project transforms the airport from the archetype of 'non-place' to a vibrant center of community activity and sets a new standard for airport design, creating not just a new airport amenity but a signature destination for travelers and Singaporeans alike.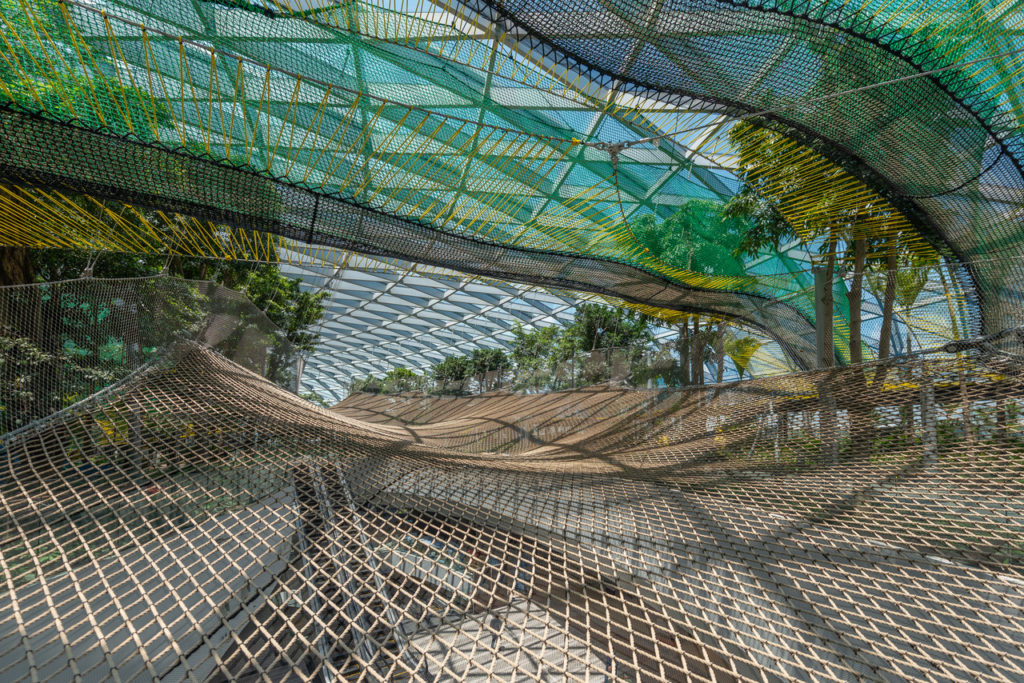 Manulife Nets at Canopy Park
Suspended 25 metres above ground, this attraction allows visitors to enjoy views of Jewel while balancing their way across one of the world's largest indoor nets.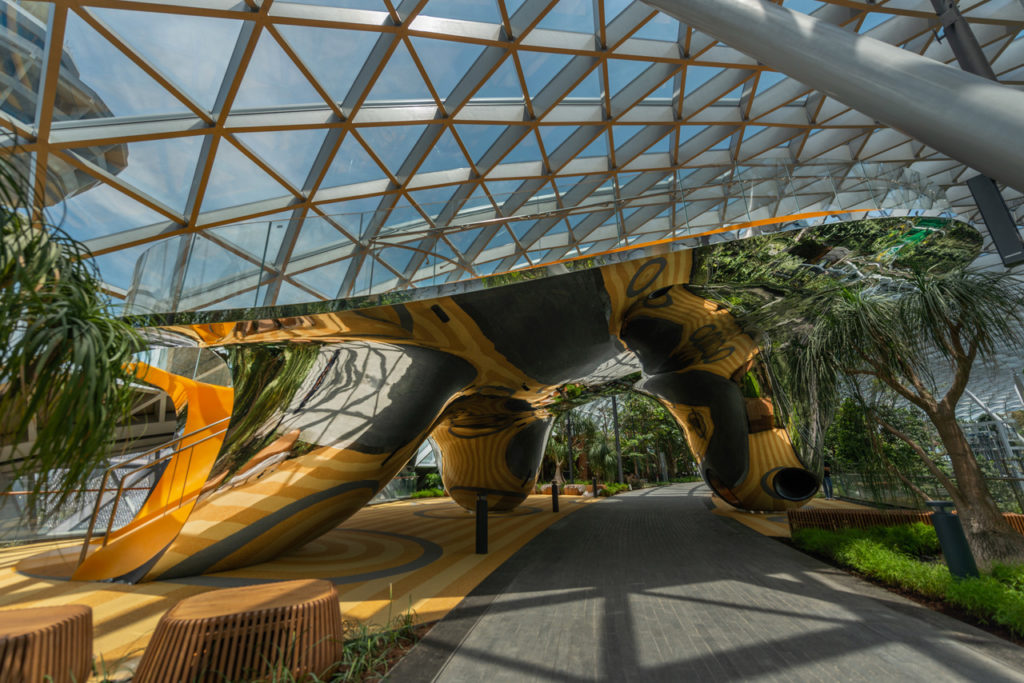 Discovery Slides at Canopy Park
Set within a reflective sculpted art installation, these slides offer panoramic views for the young and young-at-heart.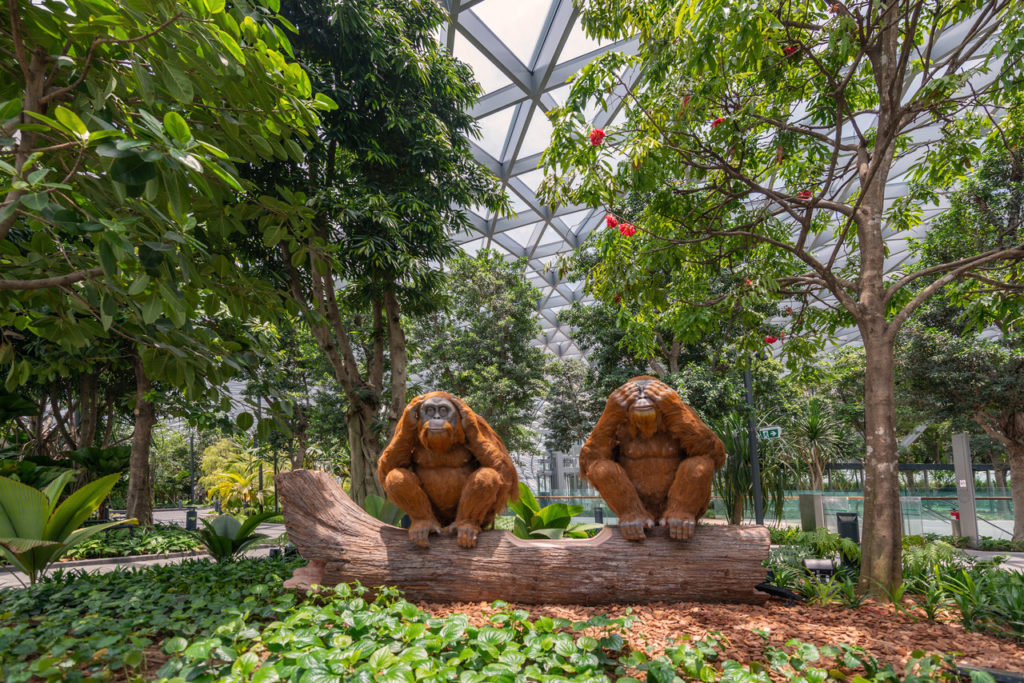 Topiary Walk at Canopy Park
A photo-friendly enclave set within the verdant Canopy Park, this walk features creative topiary art in the shape of life-size animals.
View of Shiseido Forest Valley and HSBC Rain Vortex from the South Viewing Deck
With its innovative structural design, Jewel is an architectural marvel – making the multi-dimensional lifestyle destination a photographer's paradise.
The soaring glass-enclosed building integrates an expansive indoor forest—featuring the world's tallest indoor waterfall, tree-top walking trails, and additional interactive attractions—with retail galleries, restaurants, a hotel, and landside airport operations. Fully publicly accessible, Jewel is linked to Terminals 1, 2, and 3, as well as the city's public transportation grid. To realize this groundbreaking vision, Safdie Architects brought together and led a global collaboration of the best minds in the fields of engineering, landscape architecture, water feature design, interior design, and art.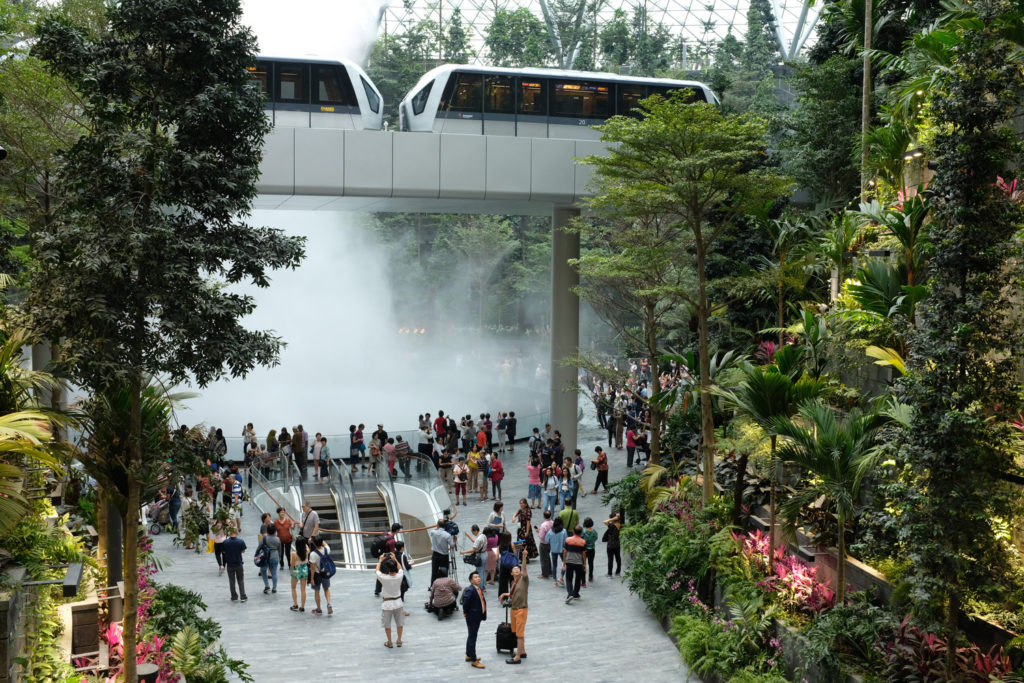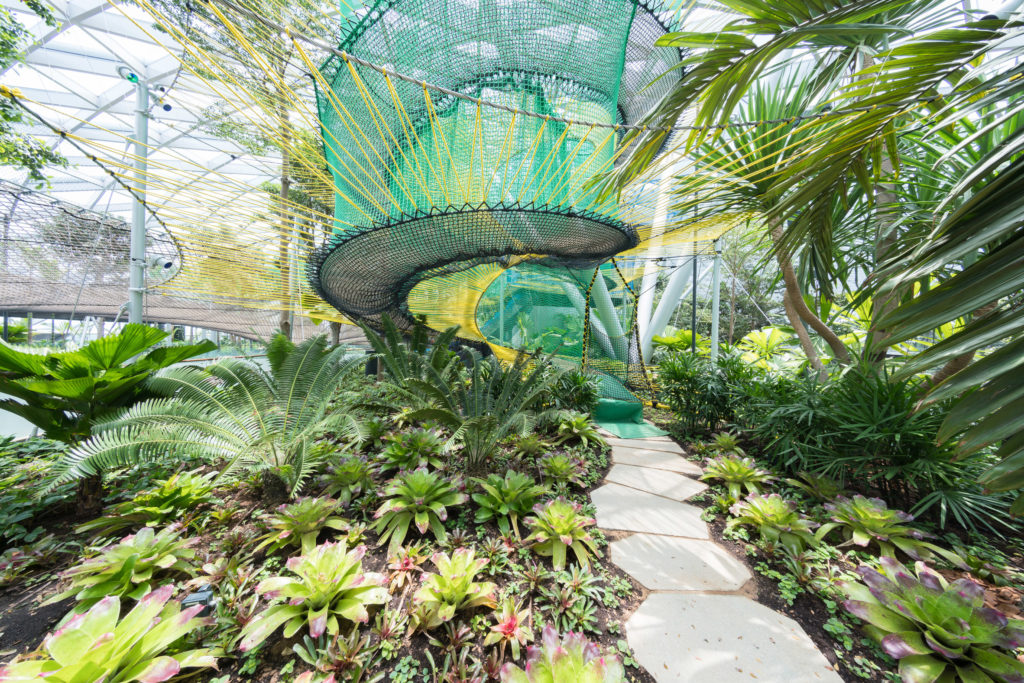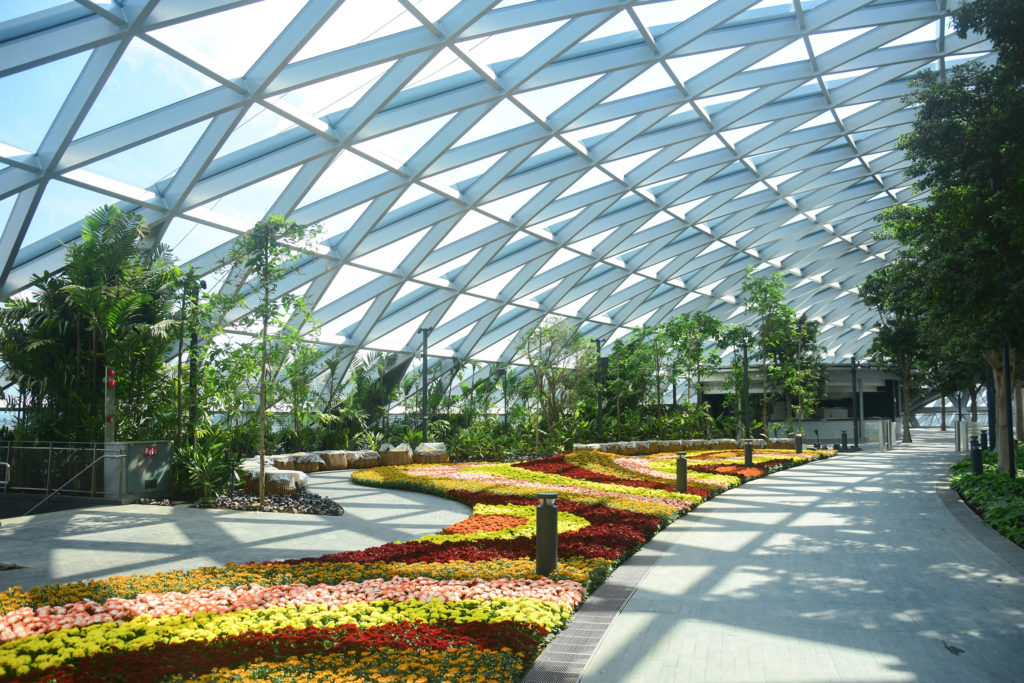 Photo credit: Jewel Changi Airport Devt